The Best Boat Rentals in Panama City
Why Pontoon Boats Are So Much Fun!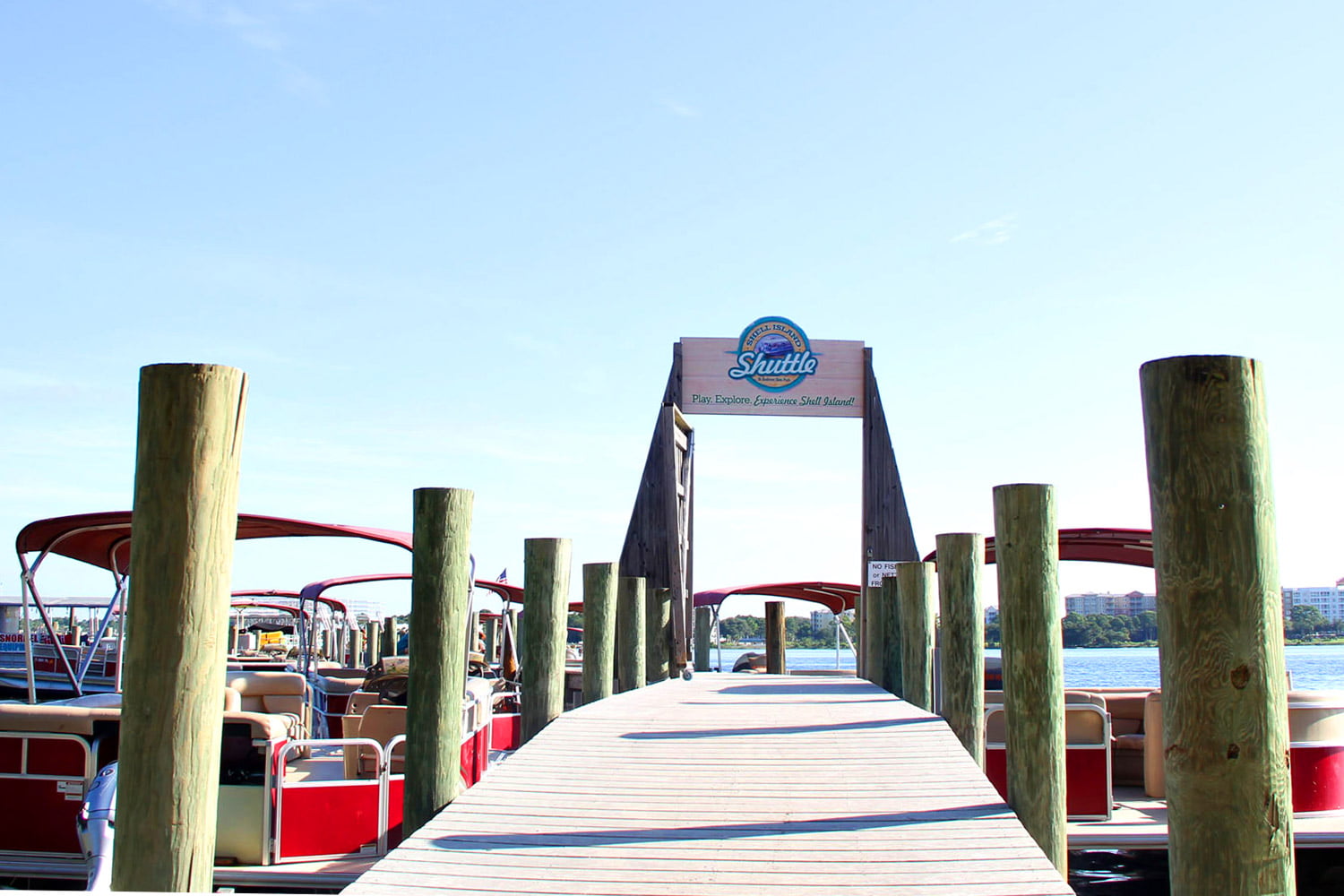 Take a second and visualize this: with the sun shining and a gentle breeze in your hair, you're comfortably seated on a cushy chair or sofa, with plenty of room to lounge.
Everywhere you look you see clear blue water, white sand, blue sky, an occasional dolphin, and —YES—not your computer screen.
You've packed a picnic, and all your food is ready to go in the kitchenette.
You're surrounded by family and friends. The kids are up top on the second level of your double-decker pontoon boat, and they're having a blast jumping into the crystal waters, splashing and playing, laughing at each other's quasi-dives and belly flops, and then happily doing it all over again.
The adults are under the shade or lounging in the sun, enjoying each other's company and finally taking the time to relax and appreciate the beauty that Shell Island, an oasis within St. Andrews State Park, has to offer.
It's therapeutic, right?
You bet it is. And it's so easy to do – especially if you happen to be in Panama City.
Renting a Pontoon Boat at Shell Island Shuttle is Easy and Affordable
There are several options for those who wish to enjoy a day at Shell Island from the deck of a pontoon.
Shell Island Shuttle, located inside St. Andrews State Park, is proud to offer both single-deck or super-sized, double-decker pontoons. The choice depends on the size of your group and your boating plans.
We suggest a double-decker if you have a large group (10-16), and especially if you have kids or teens coming along for the ride. A top deck is the perfect way to add some serious fun for the kids: from slides to dives, the kids won't be able to get enough.
And while they are having a blast up above, you're down below, staying dry and chatting with your friends.
Rent your pontoon boat for a half or whole day, and as with all our pontoon boats, gas is included. Dolphin viewing is FREE. See this helpful FAQ for everything you need to know about renting a boat at Shell Island Shuttle.
Kayak Rentals for the Adventure-Bound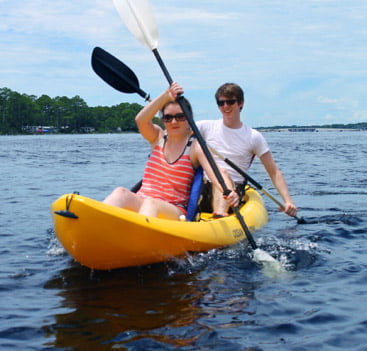 For nature lovers who crave hands-on adventure, renting a kayak at Shell Island is the perfect way to go. (It's nice to get away from the gym's rowing machines once in a while, too!)
After a scenic shuttle ride to Shell Island, you'll find an array of fully operational kayaks ready to use at your convenience.
You can rent your kayak for just a few hours or for the entire day, and you can even rent a tandem kayak for those who want to stay close. You'll be thrilled as you paddle your way to different exotic beaches spanning the 700-acre island.
Oh, and don't forget, the round-trip shuttle and friendly dolphins swimming by your side are included.
Are you ready to plan your next exciting day trip in Panama City? Contact Shell Island Shuttle, the Official shuttle for Shell Island, for more information.