The Perfect Panama City Beach Wedding Party!
The Perfect Party Event for The Perfect Wedding Party!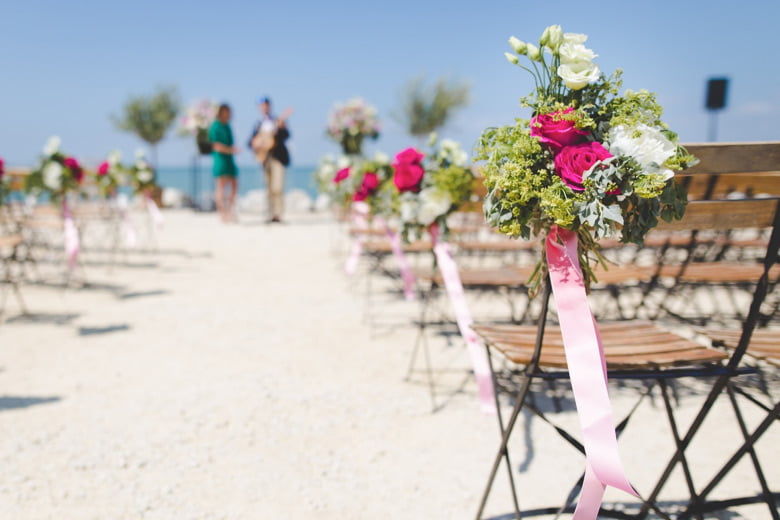 You have decided on the perfect beach wedding, complete with flowers, views, and ocean-front lodging. But there's one thing that you aren't sure of: the day after the wedding.
With so many people traveling to Florida for your big event, you want to give them more than just a hotel brunch and a hug, goodbye.
Well, Shell Island Shuttle has the perfect solution for those who want to make the next day just as fun and memorable as the wedding day! Now, you can take your whole crew for a relaxing, fun-filled voyage through the crystal waters and pristine sands of PCB's most well-kept secret: Shell Island.
Renting a Pontoon Boat Gives Everyone a Chance to Extend the Celebration
So often, brides feel bad because their friends and family do so much work and then don't even get to say goodbye to the bride and groom!
But when you rent a pontoon boat for your loved ones, you'll have a relaxing and beautiful place to relive every glorious wedding moment, laugh about the toasts made and the dance contests won, and finally sit down and talk with those friends and family whom you haven't seen in a while.
When you take your party out on our pontoon, you get to extend the night a little longer, and make more memories for everyone to take home with them.
Renting a Pontoon Boat is Easy and Affordable
You've already spent money on your perfect beach wedding, reception, and honeymoon, so why not choose a fun-filled adventure that is also affordable? It's so easy to rent a pontoon boat with Shell Island Shuttle, and the price will leave you satisfied that you got the most out of your weekend without breaking the bank.
Once you are ready to book a pontoon, you can call us at (850) 630-1278, reserve a boat online, (simply press the "reserve your boat today" button at the top of the page), or come see us in person at the St. Andrews State Park boat ramp. See directions here, or punch in the following GPS coordinates to find the exact location: GPS:  N 30 7.963; W 85 43.880.
Just remember, if you want to be the captain of your own boat, you must be at least 21 years of age and must procure your boating license if your date of birth is after 1988. If you were born before 1988, you do not need a license to operate a pontoon boat.
Call now or go online to reserve your one-of-a-kind adventure with your one-of-a-kind wedding party. You'll be so happy that you made the day after the wedding just as fun for everyone as the big event, and your friends and family will never forget the great time they had with you, enjoying the beautiful views and sparkling waters.