The Best Things to RENT in Saint Andrews State Park
You have made it to the beach, unpacked the car and are ready to have some fun. What do you do now? Let's start with some of the more interesting rental opportunities in Saint Andrews State Park.
First thing you want to do is go sightseeing in comfort and bring along a two waterslides. The Shell Island Pontoon Rental company in Saint Andrews State Park has something perfect for you. They offer a double decker pontoon boat that features a rooftop deck that includes dual waterslides off of the back of the boat. This boat is ideal for those with a lot of friends and family as it accommodates up to 12 people. Half-day and all-day rentals are available. A reservation is recommended as these are very popular during the Spring and Summer months.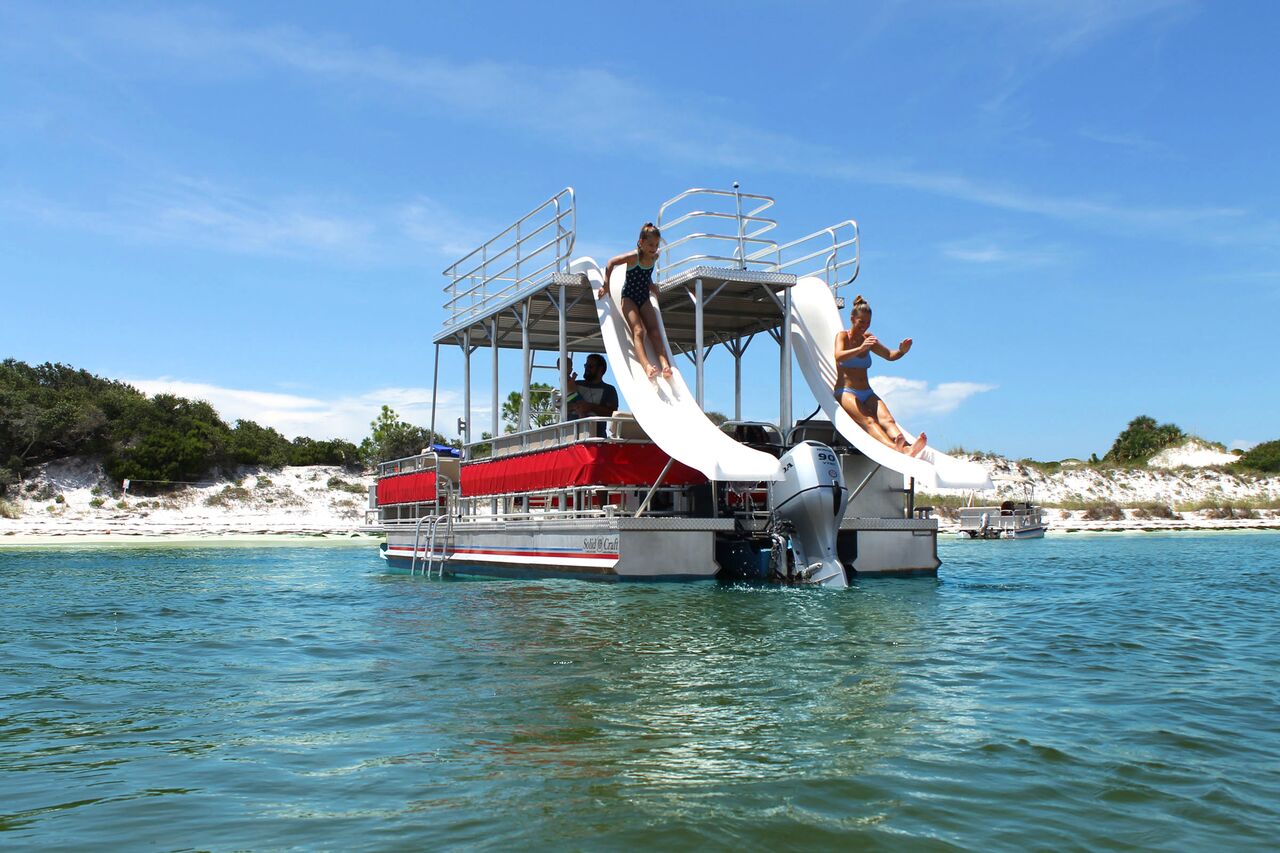 Do you want to burn some calories and cruise around Saint Andrews State Park? If the answer is yes, then you are in luck because the same people who rent the pontoon boats can also rent beach cruiser bicycle to you. The rentals can last for as little as two-hours or you can rent them for your week-long stay at the beach. There is no better way to tour the park than cruising in the sun at your own pace. So, next time you are at the beach make sure your get out there and pedal!
You have already been on a boat and rode a bike around St Andrews, now it is time to relax and find a place to camp out. Saint Andrews has campsite rentals right there in the center of the state park. Choose from one of 176-sites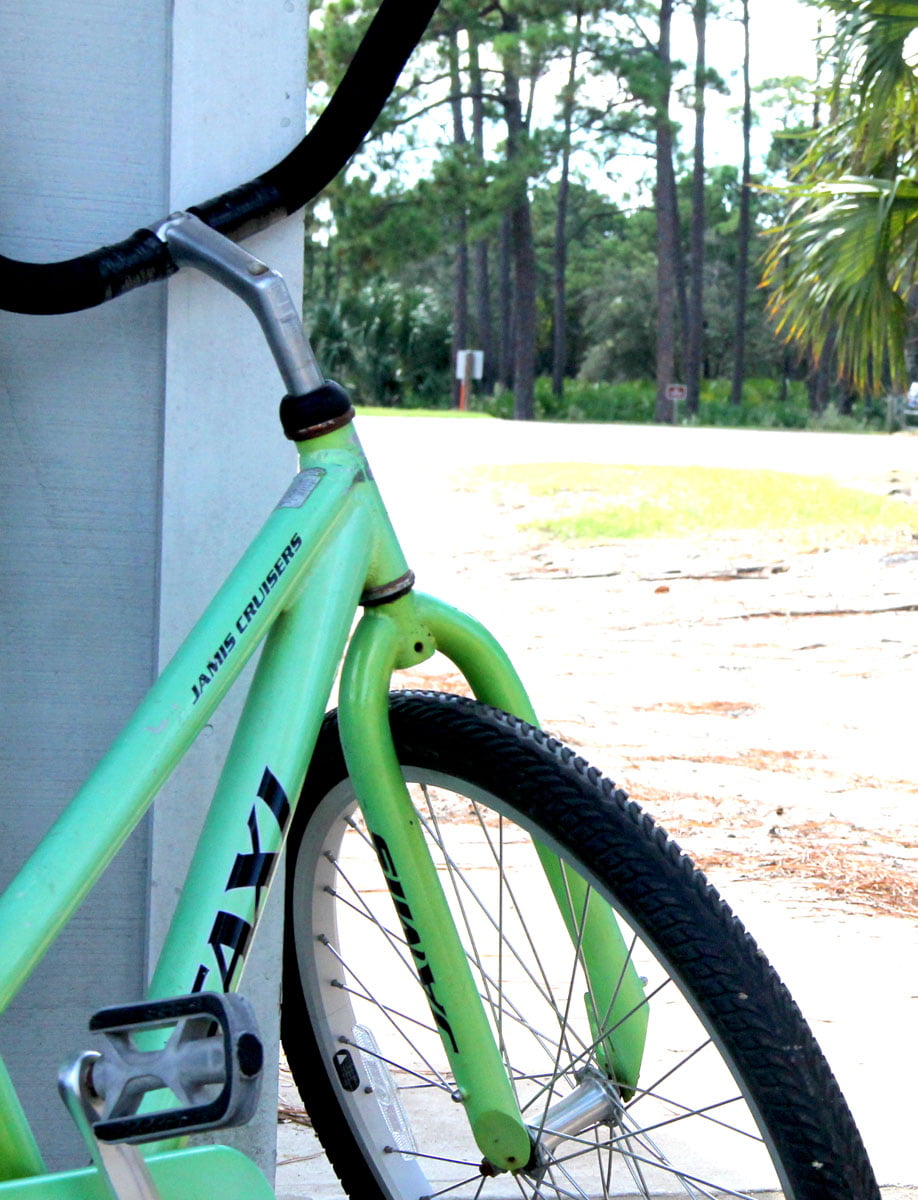 near the Grand Lagoon where you can enjoy the salt air and warm breezes while you sleep under the stars. Bring your tent or pull up your RV and take in all that the park has to offer.
There are many more rental opportunities in the Panama City Beach area that are extremely convenient for families who don't want to lug around all of the gear that they can now get easily here in Panama City. So pack up what you need in your trunk, grab the kids and we will see you at Saint Andrews State Park!