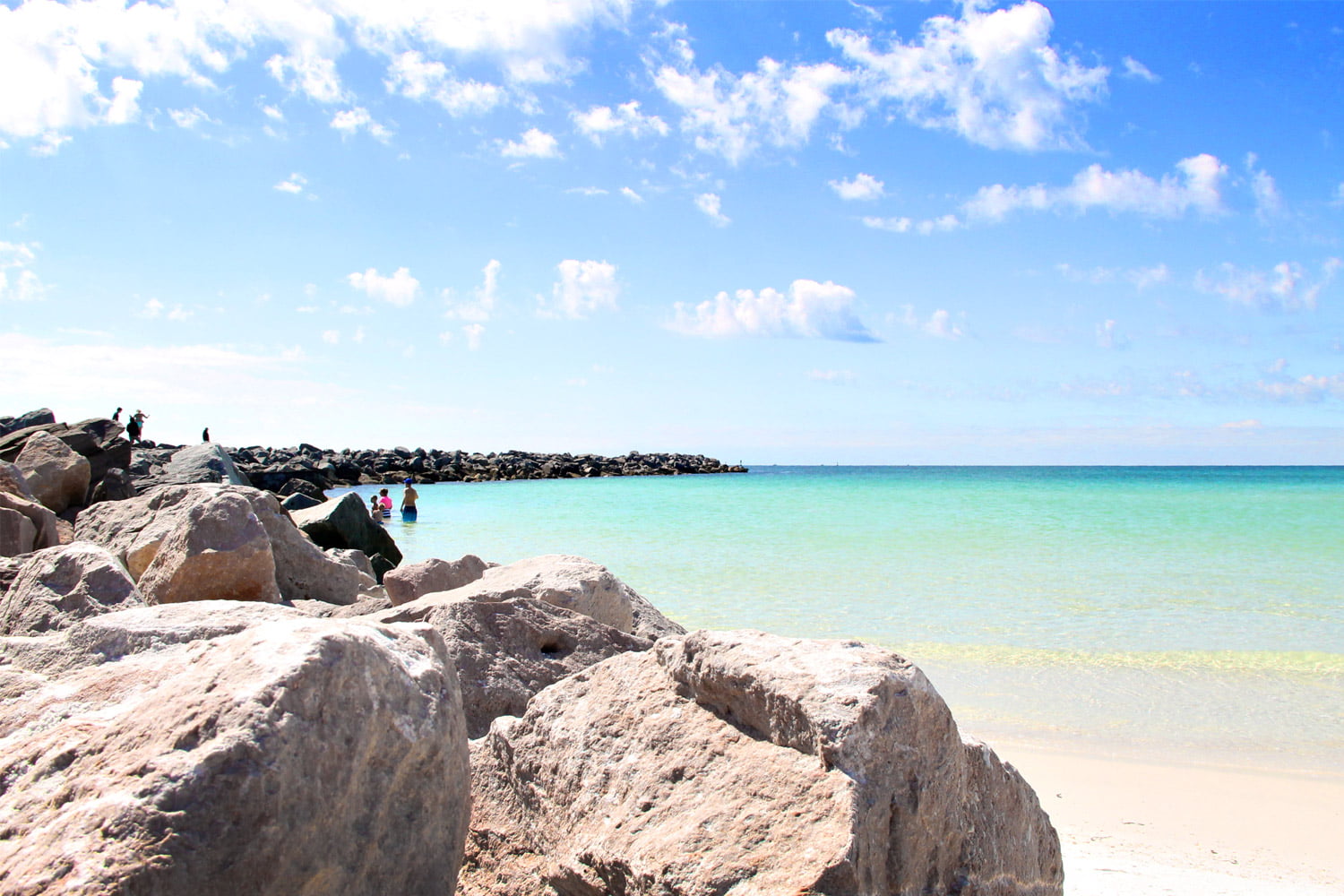 If you live in Panama City Beach or are vacationing there, chances are you've heard of the famous Shell Island, a local oasis that nests inside historic St. Andrews park. At Shell Island, you'll find all that you need for a fun-filled, relaxing and unique day trip that will get you away from the crowds and back to nature in its original form.
Now, let me ask you this: If you were exploring one of the most beautiful, untouched islands on Earth, would you want to see a—TRASH CAN—in your path? You know, one of those Big, Brown, Dirty, Industrial receptacles filled with Who-Knows-What.
Of course not! What a way to ruin the perfect view, right?
So, to stay true to the beauty that nature bestowed on it, Shell Island (also a part of St. Andrews park) doesn't allow anything "man-made" that would mar the untouched splendor of the white sands and crystal waters. Therefore, before you take your family on a day trip to Shell Island, please read this helpful guide that will ensure that you and your loved ones have the time of your lives while you enjoy the most beautiful scenery imaginable.
Read on to find out what to bring to Shell Island. You can also click here to find out more about pontoon boat and kayak rentals.
Sun Screen and Other Sunshine Reminders:
When you visit most beaches, you'll find the usual amenities (and crowds) that naturally go with those perks: a restaurant, pier, umbrellas, store, trash-cans, public bathrooms, etc.
At Shell Island, you won't see any of those things littering the pristine sands, and believe me, the peace, privacy, and beauty that you'll witness in exchange is well worth it. But that said, it's important to be prepared, especially if you're bringing young children.
One of the first things you'll want to take with you on your day trip to Shell Island is your own spray-on sunscreen. Why the spray? It's easy to apply and your hands won't get greasy. There are no bathrooms to wash little hands, so the spray-on is key.
To give your family a break from the sun, you may also want to bring a portable umbrella or beach-tent, especially if you plan on staying at the island all day. Shell Island Shuttle rents beach chairs and umbrellas for a fraction of the cost to buy one, if you do not want to purchase your own.
Food and other Sundries:
Imagine that oasis again – you know, the one that's unmarred by human hands. Guess what you will not be seeing (thank goodness) on those glorious sands? Fast Food Restaurants!
It's crucial that you bring your own food in a cooler or container that you can easily carry home.
Food: For a day trip, we suggest a picnic cooler with plenty of water and food for the day. Consider using insulated, cloth coolers for easy transport and cooler gel packs instead of traditional ice. Gel packs are lighter than ice, and they don't melt (so you won't have to worry about carrying a waterlogged cooler around).
Beach Towels/Blankets: There's nothing like a comfy place to relax after you've spent time snorkeling, boating, or exploring for the best shells in Panama City. Bring a couple large beach towels or a beach blanket to mark your own personal piece of Heaven!
A Spare Set of Clothing: As with any day trip, being prepared means preparing for the unexpected. When you're at the beach, nothing feels worse than driving home in wet, sandy clothes. Bringing an extra shirt and pair of shorts for the kids will make a world of difference!
Swimming Floaties and Goggles: There's so much to see at the beautiful Shell Island, from dolphins to exotic fish, to cool, one-of-a-kind shells. But without goggles and swim floats, younger children get left out of the fun. Make sure your kids are prepared—and safe.
Practical Matters: There are no public restrooms at Shell Island, so just in case, we suggest that you hit the facilities at the rental gift shop before heading over.
We hope you have a wonderful time on your visit to Shell Island. It's just a short (and fantastic) shuttle ride away! Enjoy, and we look forward to seeing you.